Member of the World Health Organization Global Network of Age Friendly Cities and Communities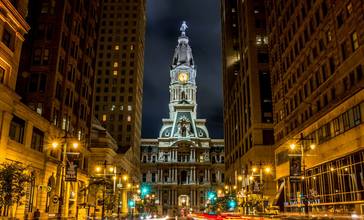 Philadelphia, often called Philly, is the largest city in the U.S. state and Commonwealth of Pennsylvania, and the sixth-most populous U.S. city, with a 2017 census-estimated population of 1,580,863
Protective Services: PCA's Older Adult Protective Services' role is to help detect, prevent, reduce or eliminate: Self-neglect, Neglect by a caregiver, Physical, sexual or psychological abuse, Misuse of the older adult's money or personal property, Abandonment
Emergency Services: Emergency programs can help seniors with food, housing and utilities; and help victims of crime.

Care at Home: Home-based care can enable individuals to stay in their own homes, and remain independent.
Contacts
642 North Broad Street, Philadelphia, PA 19130-3424
Phone: 215-765-9000
Email:
[email protected]
Managed by the Age Friendly Foundation
Philadelphia is very age friendly due to our public transportation accessibility, various senior centers with activities, and the respect given to our elders.
Some places encourage seniors to get involved with community actives
There is a mixture of homeowners and rentals, 60/40 I'ld say, living in my commuity. Many of those that own homes in my area have lived in this community for several generations. Often during the warm summer evenings, I hear the comments floating back and forth bewteen neighbors, about the "changing of the guard", the composition of the community. There has been a rush of young professionals coming in and buying and rennovating properties. However, many grandparents have been passing on their properties as inheritence to their children and grandchildren. Everyone is concern about taxes, good schools, jobs, and property values. We tend to look out for the elderly and our young people. Every year a host of block captains throughout the community compete for the "the most picturesque block contest". Block meetings and block parties are a common feature in my community along with pony rides and balloon castles for the children. And everyone enjoys July and August fireworks.
I have good neighbors no noise
Senior Living Communities
Explore Home Care Options Near You
Find a Financial Professional Near You
Taxes