Member of the World Health Organization Global Network of Age Friendly Cities and Communities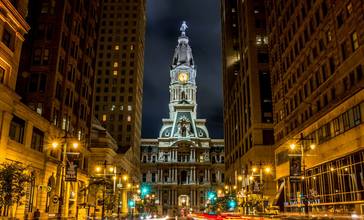 Philadelphia, often called Philly, is the largest city in the U.S. state and Commonwealth of Pennsylvania, and the sixth-most populous U.S. city, with a 2017 census-estimated population of 1,580,863
Protective Services: PCA's Older Adult Protective Services' role is to help detect, prevent, reduce or eliminate: Self-neglect, Neglect by a caregiver, Physical, sexual or psychological abuse, Misuse of the older adult's money or personal property, Abandonment
Emergency Services: Emergency programs can help seniors with food, housing and utilities; and help victims of crime.

Care at Home: Home-based care can enable individuals to stay in their own homes, and remain independent.
Contacts
642 North Broad Street, Philadelphia, PA 19130-3424
Phone: 215-765-9000
Email:
[email protected]
Managed by the Age Friendly Foundation
There are a vast majority of older people/senior citizens living in the city. Transportation at almost every corner equipped with wheelchair lifts. Grocery corner stores conveniently at almost every other block. Apartments for senior citizens throughout the city with comfortable, nice and safe living arrangements.
The neighborhood is very age friendly, because it is quiet, everybody gets along, and also because it's people here in the same age gap.
It can be unfriendly because of the violence. But not all the tine its unfriendly it can also be a quiet nice neighborhood.
well I believe that North Philadelphia is very age friendly! From the elderly that I speak to in the morning on my way to work, the children that play up and down the side walks with each other all the way to the younger generation that hangs together playing music and talking. We have playgrounds, parks, recreation centers that have events for all ages, public swimming pools. There is something in my neighborhood for all ages to enjoy and we enjoy each other no matter what age you are.
There are plenty of activities in the area for any age bracket. Plenty of family friendly fun, tons of museums, malls, and elder activity centers.
Senior Living Communities
Explore Home Care Options Near You
Find a Financial Professional Near You
Taxes