408 reviews
4 out of 5 stars
based on 485 ratings
Member of the World Health Organization Global Network of Age Friendly Cities and Communities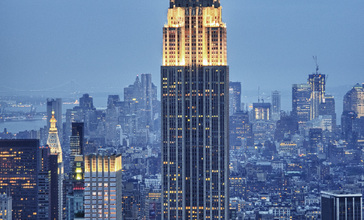 NYC's Dept. of Aging provides scores of resources for its citizens, including:
Locations of senior centers around the city which provide help and entertainment, such as art, music, and dance classes, walking clubs, yoga, and tai chi, chronic disease self-management classes for people with arthritis, diabetes, and high blood pressure, nutrition and other workshops, benefits screenings (Medicare, Medicaid, the Supplemental Nutrition Assistance Program, and other programs), technology classes, recreational trips, transportation, lunch (some centers also serve breakfast), and holiday and birthday celebrations.
In-home services that could include housekeeping, meal preparation, counseling on long-term care issues, friendly visits, and home-delivered meals.
Health insurance resources and answers.
Employment services and training.
Transportation and bill paying help.
The NYC 
Map of Aging
shows available services, and amenities for residents age 65+.
Contacts Donna Corrado, Ph.D.
Commissioner for the Department of Aging 
2 Lafayette St.
New York, NY 10007
Managed by the Age Friendly Foundation
1. All local businesses are depened on mature (senior) residents. So there's some kind of respect.

2. Environment( public service, volunteers, transportation, emergency care & so on) are always ready.

3. Much younger generations are used to living together. It also means there are mutual respect.

Nice neighborhood, proximity to parks, restaurants, shops... . As a "solo ager" it is a challenge to find community involvement with those in a comparable situation.
All ages are offered opportunties for education, employment and employment.
Being in a major metro area, there are a number of very good services in order to age friendly. Transportation is very good with buses and trains. Seniors in various neighborhoods look out for one another. Hospitals and clinics are also very good. Volunteer opportunities are plentiful as are adult rd courses.
It is an historic town here On Long Island that people seem to honor and cherish it's history and community. Many people have lived here for decades and call it home. Many of the same stores, businesses and resturants still exist here and the owners know may of their customers for years. People may come and go, but the heart of the community remains. The elder people here know the history of the town and tell some fascinating stories about it.
I live in a real neighborhood. We know each other and check in on each other regularly.
Well attended Community Center with an Amenities Organization that includes cafe and special events space ... also many families have lived in complex for generations
What makes central-Harlem age friend, for example the diversity in culture, different churches and recreational adult centers, tree field friendly morning side park,I personally feel the neighborhood and neighbors are very neighborally which I feel overall is important to society.Despite the media depicting and overshadowing the world 2 b a scary place.Neighbors are courteous and friendly whereas they converse with neighbors that are older than them.
Senior Living Communities
Explore Home Care Options Near You
Find a Financial Professional Near You
Taxes