Member of the World Health Organization Global Network of Age Friendly Cities and Communities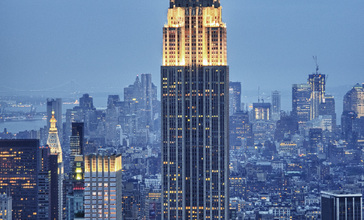 NYC's Dept. of Aging provides scores of resources for its citizens, including:
Locations of senior centers around the city which provide help and entertainment, such as art, music, and dance classes, walking clubs, yoga, and tai chi, chronic disease self-management classes for people with arthritis, diabetes, and high blood pressure, nutrition and other workshops, benefits screenings (Medicare, Medicaid, the Supplemental Nutrition Assistance Program, and other programs), technology classes, recreational trips, transportation, lunch (some centers also serve breakfast), and holiday and birthday celebrations.
In-home services that could include housekeeping, meal preparation, counseling on long-term care issues, friendly visits, and home-delivered meals.
Health insurance resources and answers.
Employment services and training.
Transportation and bill paying help.
The NYC 
Map of Aging
shows available services, and amenities for residents age 65+.
Contacts Donna Corrado, Ph.D.
Commissioner for the Department of Aging 
2 Lafayette St.
New York, NY 10007
Managed by the Age Friendly Foundation
New York City, while wonderful, is brutal. People are often required to walk long distances, sit in crammed transit (which is especially dangerous for high risk seniors), or spend tons of money on a cab or Uber. It is fast paced and unforgiving financially as well which can pose major issues for individuals in retirement.
working, community engagement, general livability.
General livability, transportation, and community engagement are all very age friendly. Education services are great over a certain age, generally 65, but services for those between 50 and 65 is severely lacking. Working opportunities for older adults is difficult to find because the city is very fast paced and anything for older adults is generally low- or entry-level, unless you are very well connected or have unique skills.
General livability, transportation, and community engagement are very good for older adults. Educational opportunities are limited to those over 65 and scant for those between 50 and 65. Because the city is so fast-paced and caters to an active population, available work for those over 50 is limited to low- or entry-level positions, unless you are very well connected.
Friendly people's stores transport lawn maintenance garbage maintenance benches fire alarms
Honestly, everyone is very well respected no matter where you are. Schools help out getting everyone their education when needed despite the age.
it not safe due to the fact that there is a lot of violence and homeless people in my community
Senior Living Communities
Explore Home Care Options Near You
Find a Financial Professional Near You
Taxes