447 reviews
4 out of 5 stars
based on 537 ratings
Member of the World Health Organization Global Network of Age Friendly Cities and Communities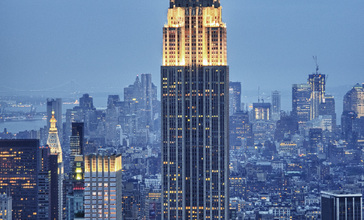 NYC's Dept. of Aging provides scores of resources for its citizens, including:
Locations of senior centers around the city which provide help and entertainment, such as art, music, and dance classes, walking clubs, yoga, and tai chi, chronic disease self-management classes for people with arthritis, diabetes, and high blood pressure, nutrition and other workshops, benefits screenings (Medicare, Medicaid, the Supplemental Nutrition Assistance Program, and other programs), technology classes, recreational trips, transportation, lunch (some centers also serve breakfast), and holiday and birthday celebrations.
In-home services that could include housekeeping, meal preparation, counseling on long-term care issues, friendly visits, and home-delivered meals.
Health insurance resources and answers.
Employment services and training.
Transportation and bill paying help.
The NYC 
Map of Aging
shows available services, and amenities for residents age 65+.
Contacts Donna Corrado, Ph.D.
Commissioner for the Department of Aging 
2 Lafayette St.
New York, NY 10007
Managed by the Age Friendly Foundation
New York is very age friendly why I say that because you can always find activity for kids and adults.
I believe this community it age friendly, a lot of people know each other in this area so they look after each other.
Somewhat age friendly some are language barrier
Yes growing up i saw all ages of people in my area my grandfathers friends would see me walkin to the the store all always stop me to give me a dollar.
I live in a diverse city, where as people are always on the go and thriving to excel. It's nice to see other people helping other people out rather it's on the streets or subway. My town is definitely age friendly young or older we are one.
My community is age friendly because I live near transportation there is a lot of nice people that I have met in the area and they're very friendly for example there was a time my package was left outside and one of my neighbors waited till I got home to hand me my package
General livability, difficult to get around, transportation can be expensive and lately sort of dangerous for older people. Community is really all about themselves.
Senior Living Communities
Explore Home Care Options Near You
Find a Financial Professional Near You
Taxes