392 reviews
4 out of 5 stars
based on 392 ratings
Member of the World Health Organization Global Network of Age Friendly Cities and Communities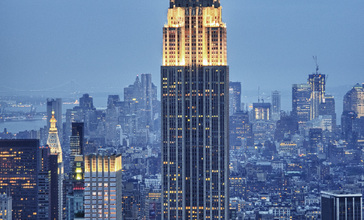 NYC's Dept. of Aging provides scores of resources for its citizens, including:
Locations of senior centers around the city which provide help and entertainment, such as art, music, and dance classes, walking clubs, yoga, and tai chi, chronic disease self-management classes for people with arthritis, diabetes, and high blood pressure, nutrition and other workshops, benefits screenings (Medicare, Medicaid, the Supplemental Nutrition Assistance Program, and other programs), technology classes, recreational trips, transportation, lunch (some centers also serve breakfast), and holiday and birthday celebrations.
In-home services that could include housekeeping, meal preparation, counseling on long-term care issues, friendly visits, and home-delivered meals.
Health insurance resources and answers.
Employment services and training.
Transportation and bill paying help.
The NYC 
Map of Aging
shows available services, and amenities for residents age 65+.
Contacts Donna Corrado, Ph.D.
Commissioner for the Department of Aging 
2 Lafayette St.
New York, NY 10007
Managed by the Age Friendly Foundation
New York is a crowded, "hustle and bustle city. " That does not make it the most age- friendly of cities. I do note that NY has more mobility challenged features on the public transportation and public arenas and in that way it can be considered age-friendly.
It has local parks, sidewalks for walking, numerous senior citizen centers, transportation for traveling, numerous stores and shops to choose from...
Many government resources available, like healthcare and transportation tailored to seniors. Many activities available geared toward seniors
The community out here in New York isn't very good very bad communication skills
In this town, we have people who care a lot about their neighbors, especially the children.
Senior Living Communities
Explore Home Care Options Near You
Find a Financial Professional Near You
Taxes