Member of the World Health Organization Global Network of Age Friendly Cities and Communities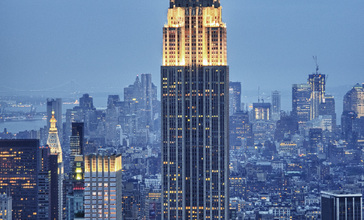 NYC's Dept. of Aging provides scores of resources for its citizens, including:
Locations of senior centers around the city which provide help and entertainment, such as art, music, and dance classes, walking clubs, yoga, and tai chi, chronic disease self-management classes for people with arthritis, diabetes, and high blood pressure, nutrition and other workshops, benefits screenings (Medicare, Medicaid, the Supplemental Nutrition Assistance Program, and other programs), technology classes, recreational trips, transportation, lunch (some centers also serve breakfast), and holiday and birthday celebrations.
In-home services that could include housekeeping, meal preparation, counseling on long-term care issues, friendly visits, and home-delivered meals.
Health insurance resources and answers.
Employment services and training.
Transportation and bill paying help.
The NYC 
Map of Aging
shows available services, and amenities for residents age 65+.
Contacts Donna Corrado, Ph.D.
Commissioner for the Department of Aging 
2 Lafayette St.
New York, NY 10007
Managed by the Age Friendly Foundation
Not all people all the same can't just say everyone isn't or is friendly
Where I live is where I grew it's a people of diversity and welcoming.
Reliable transportation , Church, Pantry community engagement
I have seen the respect and assistance the community is willing to give to aged at first hand on the streets, at events, even in some homes.
Senior care agencies and facilities
I believe it's age friendly because there's just a variety of age groups all around. Most my neighbors are elderly. Everyone seems friendly.
People can be mean here but they are friendly
Theres a lot of senior agencies and facilities
It depends largely on the management's & thereby staff's sense of ageism...
Senior Living Communities
Explore Home Care Options Near You
Find a Financial Professional Near You
Taxes