400 reviews
4 out of 5 stars
based on 400 ratings
Member of the World Health Organization Global Network of Age Friendly Cities and Communities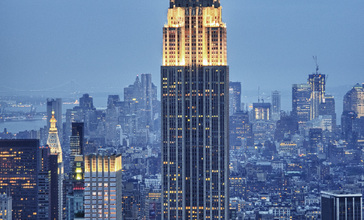 NYC's Dept. of Aging provides scores of resources for its citizens, including:
Locations of senior centers around the city which provide help and entertainment, such as art, music, and dance classes, walking clubs, yoga, and tai chi, chronic disease self-management classes for people with arthritis, diabetes, and high blood pressure, nutrition and other workshops, benefits screenings (Medicare, Medicaid, the Supplemental Nutrition Assistance Program, and other programs), technology classes, recreational trips, transportation, lunch (some centers also serve breakfast), and holiday and birthday celebrations.
In-home services that could include housekeeping, meal preparation, counseling on long-term care issues, friendly visits, and home-delivered meals.
Health insurance resources and answers.
Employment services and training.
Transportation and bill paying help.
The NYC 
Map of Aging
shows available services, and amenities for residents age 65+.
Contacts Donna Corrado, Ph.D.
Commissioner for the Department of Aging 
2 Lafayette St.
New York, NY 10007
Managed by the Age Friendly Foundation
The UWS is a wonderful area that has so much to offer. Easy access to public transportation, lots of exciting cultural opportunities, a host of senior centers, religious institutions and very involved and devoted community members make this area extremely age friendly.
I live in an area of Manhattan known as Harlem, to my understanding there are a lot of old buildings that do not have elevators and a lot of people have to walk up the stairs to get to their house or apartment there are also a lot of brown stones that have a lot of stairs before you can reach the front door some stores are far away from one's home train station entrances typically do have stairs very few have elevators and just walking around the neighborhood there is a lot of construction that needs to be done because the ground is uneven or unpaved and just the overall safety for someone young and or elderly is always a consideration.
I feel this area in which I live maybe a little of both friendly as well as unfriendly according to age due to the fact that there are a lot of buildings that were constructed back in the fifties and sixties they have no elevators so you have to walk up and down the stairs to get to your apartment or house and for someone that is elderly that can become a problem someone that is Young that's great exercise for that. Also within the area in which I live the train stations are not really wheelchair accessible so it's very hard for a person that's in the wheelchair to get on the train and must take the bus to get to a train station that is wheelchair accessible.
Most individuals show and have respect for the elderly respect the elderly.
It is friendly because an elderly person has everything they need like grocery stores and drug stores and banks within a short walk We have parks to enjoy We have senior citizen discounts on many things including metro fares
Senior Living Communities
Explore Home Care Options Near You
Find a Financial Professional Near You
Taxes