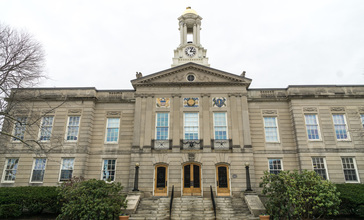 Waltham is an emerging age friendly community. This means it is pursuing an age friendly designation.
Making Waltham Age Friendly: Waltham Connections, a collaboration of 12 agency partners led by Healthy Waltham, including the Waltham Council on Aging, Neighbors Who Care, Brandeis University's Heller School, Brandeis-Osher Lifelong Learning Institute (BOLLI), Jewish Family & Children's Service, Newton-Wellesley Hospital, Mount Auburn Hospital, Springwell, Waltham Family YMCA and others, focuses on community and civic engagement to plan and advocate for changes to programs, services and policies so Waltham is more age-friendly for all residents.
Contacts Marybeth Duffy
(781) 314-3497
Managed by the Age Friendly Foundation
this place is very welcoming to older adults
Good care. People are more age friendly
The South Side of Waltham is very age friendly. We have a great Mayor, Mayor McCarthy, who the seniors adore especially because she listens to their needs and helps them, along with all the other age groups. We have some good living facilities towards those who need it. Many things are MBTA accessible like the grocery store, the library, and there are things in the community which help seniors learn technology. There is a place which hires CNA/nurses on Main St. I have wanted to be a caretaker for the elderly. I train all the teens at my job to be exceptionally kind to the senior citizens. It is a community which enables independence also for the seniors.
Waltham is age friendly because I find people from 16years to 80years given opportunities to work as long as your in good condition and health.
I see people nice to eachother. Conversations
Senior Living Communities
Explore Home Care Options Near You
Find a Financial Professional Near You
Taxes