30 reviews
3 out of 5 stars
based on 35 ratings
Member of the World Health Organization Global Network of Age Friendly Cities and Communities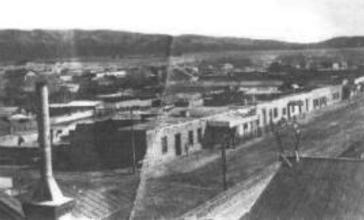 Tucson is a city and the county seat of Pima County, Arizona, United States, and home to the University of Arizona. Tucson is the second-largest populated city in Arizona behind Phoenix, both of which anchor the Arizona Sun Corridor. PCOA serves the community through programs offered directly, and through collaborations with community partners.
IN-HOME SUPPORT: Home Repair & Adaptation, Help at Home, Home-Delivered Meals, Emergency Alert Systems, Neighbors Care Alliance (NCA),
 AGING WELL, Meals & Nutrition, Healthy Living Classes, Transportation, Housing, Be Med Smart, Aging Mastery, Falls Free, OASIS Healthy Habits for Adults

Caregiving: Long-Term Care, Caregiver Support Groups, Caregiver Training, Time Away (Respite), Grandparents Raising Grandchildren, One-on-One Caregiver Consultation
Contacts8467 E. BROADWAY BLVD., TUCSON, AZ 85710
(520) 790-7262
Managed by the Age Friendly Foundation
livability, care, transportation friendly, community events, and we watch out for our seniors.
We have high percentage of siñieors live here in Tucson
I just wish Tucson would slow down in growth so we can see the beautiful moutains and sunsets more clearly. So much building and tearng up the desert has destroyed the beauty that Tucson truly once was back in the 70s. It's a crying shame!
general livability, year round nice weather, tons of community events, scenic views of surroundings- mountains and deserts. ie, the Davis-Monthan Air Show; ie. the Tour de Tucson bicycle event, the Gem Show, etc....
Senior Living Communities
Explore Home Care Options Near You
Find a Financial Professional Near You
Taxes