16 reviews
3 out of 5 stars
based on 16 ratings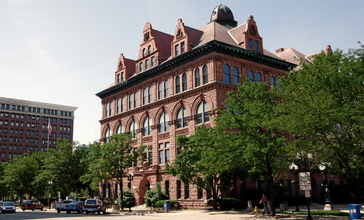 Peoria ( pee-OR-ee-ə) is the county seat of Peoria County, Illinois, and the largest city on the Illinois River. Established in 1691 by the French explorer Henri de Tonti, Peoria is the oldest European settlement in Illinois, and is named after the Peoria tribe. As of the 2010 census, the city was the seventh-most populated in Illinois (and the third largest outside the Chicago metropolitan area), with a population of 115,007. The Peoria Metropolitan Statistical Area had a population of 373,590 in 2011. Peoria had a population of 118,943 in 2010, when far northern Peoria was also included. Peoria is formerly the global and national headquarters for Caterpillar Inc., one of the 30 companies composing the Dow Jones Industrial Average, and listed on the Fortune 100, but a relocation of the headquarters to Deerfield, Illinois is planned for 2017 or 2018.
Managed by the Age Friendly Foundation
I believe its age friendly
It's a good neighborhood I grew up here
I would consider Peoria somewhat age friendly. There are numerous opportunities for those in the arts to express themselves and several opportunities to grow in a career.
I love the landmark apartments because it has transportation and also it's at a spot where you can walk for 10 minutes and get to wherever you need to go including the bus station.
Not really could use alot of approvement
Senior Living Communities
Explore Home Care Options Near You
Find a Financial Professional Near You
Taxes