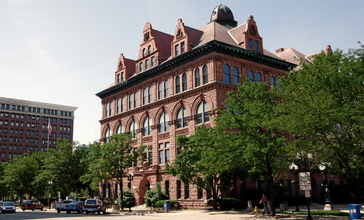 Peoria ( pee-OR-ee-ə) is the county seat of Peoria County, Illinois, and the largest city on the Illinois River. Established in 1691 by the French explorer Henri de Tonti, Peoria is the oldest European settlement in Illinois, and is named after the Peoria tribe. As of the 2010 census, the city was the seventh-most populated in Illinois (and the third largest outside the Chicago metropolitan area), with a population of 115,007. The Peoria Metropolitan Statistical Area had a population of 373,590 in 2011. Peoria had a population of 118,943 in 2010, when far northern Peoria was also included. Peoria is formerly the global and national headquarters for Caterpillar Inc., one of the 30 companies composing the Dow Jones Industrial Average, and listed on the Fortune 100, but a relocation of the headquarters to Deerfield, Illinois is planned for 2017 or 2018.
Managed by the Age Friendly Foundation
I work ima hospital and you just things different attitudes but when it's all set in done if you treat that other respectful you will receive
The neighborhood is very quiet and elderly people live out here, with a few nursing homes as well.
Nobody Is Judgemental on Age
Some people don't know how to be friendly, don't Know how to enteract with each other,community need to come together
It's a alright place to live at.
Senior Living Communities
Explore Home Care Options Near You
Find a Financial Professional Near You
Taxes