2 reviews
4 out of 5 stars
based on 2 ratings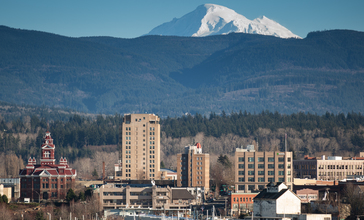 Bellingham ( BEL-ing-ham) is the largest city in and the county seat of Whatcom County in the U.S. state of Washington. It is the thirteenth-largest city in the state, with 80,885 residents as of the 2010 US Census, and is part of the sixth-largest metropolitan area in the state. The boundaries of the city encompass the former towns of Fairhaven, Whatcom, Sehome, and Bellingham. Bellingham is the northernmost city with a population of more than 50,000 residents in the contiguous United States. The city is known for its easy access to outdoor recreation in the San Juan Islands and North Cascades as well as proximity to the cities of Vancouver and Seattle. A waterfront redevelopment is underway on more than 100 acres of former industrial land. with a hotel, conference center, condos, retirement living, retail and commercial development on the site.
Managed by the Age Friendly Foundation
Bellingham is becoming more of a retirement area.
Great local transport, educated population, lots of community engagement and activity groups, very friendly place to live and beautiful scenery.
Senior Living Communities
Explore Home Care Options Near You
Find a Financial Professional Near You
Taxes