2 reviews
3.5 out of 5 stars
based on 3 ratings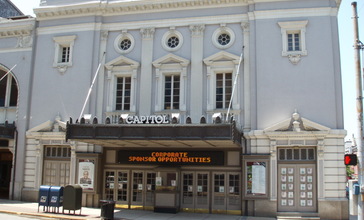 York (Pennsylvania German: Yarrick), known as the White Rose City (after the symbol of the House of York), is the county seat of York County, Pennsylvania, United States, located in the south-central region of the state. The population within York's city limits was 43,718 at the 2010 census, a 7.0% increase from the 2000 count of 40,862. When combined with the adjacent boroughs of West York and North York and surrounding Spring Garden, West Manchester, and Springettsbury townships, the population of Greater York was 108,386. York is the 11th largest city in Pennsylvania.
Managed by the Age Friendly Foundation
This is a very age friendly place that have a lot of community activities that allow neighbors to interact, establish friendships, provides transportation to community events and encourages participations on a monthly basis. There numerous outings suited for you here.
depending on their mobility access
Senior Living Communities
Explore Home Care Options Near You
Find a Financial Professional Near You
Taxes