7 reviews
3.5 out of 5 stars
based on 11 ratings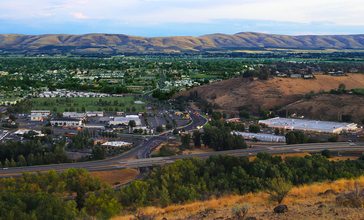 Yakima ( or ) is a U.S. city located about 60 miles (100 kilometers) southeast of Mount Rainier in Washington. Yakima is the county seat of Yakima County, Washington, and the state's eleventh largest city by population. As of the 2010 census, the city had a total population of 91,067 and a metropolitan population of 243,231. The unincorporated suburban areas of West Valley and Terrace Heights are considered a part of greater Yakima. Yakima is situated in the Yakima Valley, an extremely productive agricultural region noted for apple, wine and hop production. As of 2011, the Yakima Valley produces 77% of all hops grown in the United States. The name Yakima originates from the Yakama Nation, located south of the city.
Managed by the Age Friendly Foundation
Many places to live, eat, and enjoy yourself
There are many retirement homes and places where mature people would feel safe and comfortable living. The overall attitude of the town is friendly to all age groups, including mature people.
The apartment is next to a medical University so there are a lot of people who are around the same age and work in the medical industry.
Senior Living Communities
Explore Home Care Options Near You
Find a Financial Professional Near You
Taxes