4 reviews
3 out of 5 stars
based on 5 ratings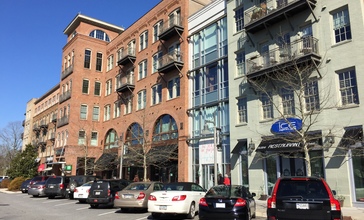 Woodstock is a city in Cherokee County, Georgia, United States. The population was 23,896 at the 2010 census. Originally a stop on the Louisville and Nashville Railroad, Woodstock is part of the Atlanta metropolitan area. In 2007 it was the tenth fastest-growing suburb in the United States.
Managed by the Age Friendly Foundation
Most all nursing homes I've been inside including surrounding towns do not employ enough help. Some are very depressing to go inside. This is why I moved my mother back to her hometown in North Carolina (Cabarrus County). In North Carolina she could go into a very nice Assisted Living on Medicaid and remain there until her death (unless full-time nursing care became necessary). She had to leave the assisted living after we learned in the hospital that she had a brain tumor. When leaving the hospital, at that time she had to go to a nursing home, which was as nice as any assisted living facility I've ever been inside in Cherokee County, GA. Mother only lived one week in the nursing home due to a brain hemorrhage.
Nursing home facilities do not employ enough staff.
Woodstock, GA has a very active Senior Center with various activities available to all seniors. Property taxes on personal residences is very affordable and available to all 60+ homeowners.
Senior Living Communities
Explore Home Care Options Near You
Find a Financial Professional Near You
Taxes