21 reviews
4 out of 5 stars
based on 21 ratings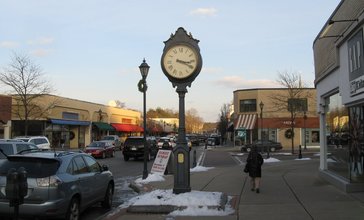 Wellesley is a town in Norfolk County, Massachusetts.
The Wellesley Council on Aging has a number of programs to keep its citizens active in all phases of their life, but one of its largest contributions to the community is the brand new Tolles Parsons Senior Center. The Tolles Parsons Center has the following amenities:
Flexible activity rooms
Commercial kitchen
Multi-purpose room
Furnished outdoor patio
Café with seating and self-serve coffee & tea
Lounge with soft seating and a gas fireplace
Dance studio
Fitness center
And many more!
Stop by to visit the brand new facility and say "hi!"
In addition to the Tolles Parsons Center, Wellesley also offers the following programs for its citizens:
Discounted meals available at the Tolles Parsons center
Transportation, including a COA Bus and volunteer driver system
Presentations on local and senior-focused issues such as housing, law, medicine, and safety
Celebrations, sports, fitness classes, parties, socials, and movie viewings
Walking groups, tours, and outings to places nearby
ContactsInterim Director, Wellesley Council on Aging

500 Washington Street, Wellesley, MA 02482
Social
Managed by the Age Friendly Foundation
It is a pretty progressive community with a sizable senior population. The woman who waits on me in CVS is 84. Courses are available at Wellesley College and at a life-long learning program. I gave less stars to the over 80group, as I don't know as much about service & programs available to them.
My wife and I have lived in Wellesley for 25 years and will likely stay here for another decade or so. It's a wonderful community with many great qualities: safe, peaceful, convenient. Town government and the taxpayer funded Council on Aging help to provide lots of great services and amenities for people over 60 including a stellar newly opened senior center that offers low cost meals, free rides, free or cheap adult ed and exercise classes, and more! While housing in Wellesley is pricey -- there are also first rate retirement communities in town and nearby.
Getting in shape at the Tolles Parsons center is a great deal: I pay only $40/year. Beat that!
This town is very age friendly because it's a small town and everyone knows who's who, very friendly, caring, helpful in good and bad they all come together for help. They are very generous people the education is wonderful it's one of the best with School academy in Massachusetts. Transport is great the same as engagement in all kinds of way. I am so proud to be in this community and to raise my three kids around great people.
Wellesley has great school systems and has 2 elderly home care facility. It is a suburban area with many small businesses, shops and has things for all ages. Many families live here as well as college students. There are 3 train stops that has access to south station in boston
Senior Living Communities
Explore Home Care Options Near You
Find a Financial Professional Near You
Taxes