Member of the World Health Organization Global Network of Age Friendly Cities and Communities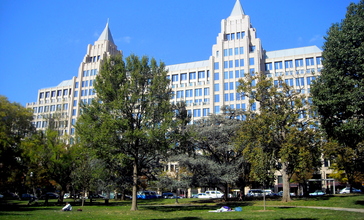 Making DC Age Friendly: Age-Friendly DC is a coordinated, comprehensive, and collective-action effort whose goal is to ensure that all DC residents are active, connected, healthy, engaged and happy in their environment. The District's Age-Friendly effort is starting with a focus on adults age 50 and older.
Contacts
Ilyse Veron, Envoy 
Managed by the Age Friendly Foundation
There is transportation, housing, outdoor spaces and public buildings, social participation, respect and social inclusion, civic participation and employment, community supports and health services and communication and information.
We have a. senior wellness building close to home. They provide programs for seniors such as exercising, neighborhood meetings. They also take the seniors out on picnics, and give resources for food programs and more.
They always make sure they give seats to the elderly on bus, or they try to help when they see and elderly carrying loads.
The ward which I live in our council member takes time out to visit senior centers and listen to what they have to say.
My area is age friendly because they offer lots of community engagement opportunities. There is always something being offered to support the lifestyles of the elderly.
Senior Living Communities
Explore Home Care Options Near You
Find a Financial Professional Near You
Taxes