9 reviews
4 out of 5 stars
based on 9 ratings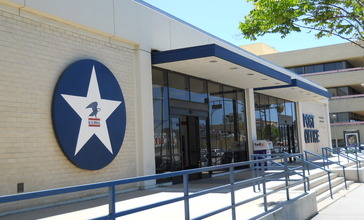 Van Nuys is a neighborhood in the central San Fernando Valley region of the city of Los Angeles in California. It is home to Van Nuys Airport, the Valley Municipal Building, and is the only neighborhood in the San Fernando Valley with a population exceeding 100,000 residents.
Managed by the Age Friendly Foundation
Public transportation difficult to access for handicapped; shopping hours reserved for elderly/disabled not reasonable - (extremely early in A.M.)
I DONT KNOW ABOUT THESE THINGS. I JUST PICKED AN ANSWER FOR QUESTION ABOVE (SOMEWHAT AGE FRIENDLY. PLEASE REVIEW THIS TYPE OF QUESTION WITH ME. TX. VAHAK MARKARIAN ARRT(R) / CRT (R) PHARM TECH LVL II CT(CERT) /CARE GIVER
Public transportation is difficult to access for some handicapped people. Senior center is available, as is adult school. Many opportunities for community engagement are presented in the Van Nuys Council meetings.
Senior Living Communities
Explore Home Care Options Near You
Find a Financial Professional Near You
Taxes