2 reviews
4 out of 5 stars
based on 3 ratings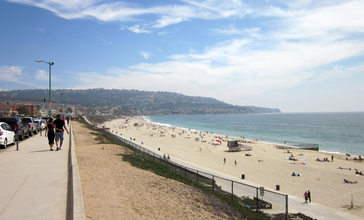 Torrance is a U.S. city in the South Bay (southwestern) region of Los Angeles County, California. Torrance has 1.5 miles (2.4 km) of beaches on the Pacific Ocean. Torrance has a moderate year-round climate with warm temperatures, sea breezes, low humidity and an average rainfall of 12.55 inches per year. Since its incorporation in 1921, Torrance has grown rapidly. Its estimated 2013 population was 147,478. This residential and light high-tech industries city has 90,000 street trees and 30 city parks. Known for its low crime rates, the city consistently ranks among the safest cities in Los Angeles County. Torrance is the birthplace of the American Youth Soccer Organization (AYSO). In addition, the city of Torrance has the second-highest percentage of residents of Japanese ancestry in California (8.9%).
Managed by the Age Friendly Foundation
It's a very safe community and people greet each other.
I moved around a lot growing up so i saw different living environments, the best one i would say is Torrance, CA its not the best its still unsafe and many disrespectful people but its not as bad. I would rate people of being respectful and nice is 90% out of 100%.The schools and environment are more approachable.
Senior Living Communities
Explore Home Care Options Near You
Find a Financial Professional Near You
Taxes