6 reviews
4 out of 5 stars
based on 10 ratings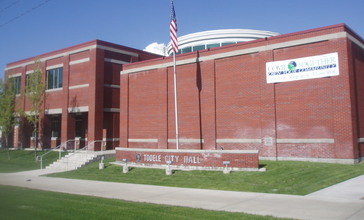 Tooele ( ( listen) too-ILL-ə) is a city in Tooele County in the U.S. state of Utah. The population was 22,502 at the 2000 census, and 32,115 at the 2010 census. It is the county seat of Tooele County. About 30 minutes southwest of Salt Lake City, Tooele is known for Tooele Army Depot, for its views of the nearby Oquirrh Mountains and the Great Salt Lake.
Managed by the Age Friendly Foundation
Tooele is age-friendly because the community offers a variety of town activities which include people of all ages.
I just moved here within the last 3 weeks, I am not very familiar with the area as of yet.
I believe Tooele is in fact a community that will ban together to assure all residents are taken care of and have all the pleasures that one should have within the city they reside. However, i also believe there could be more done to make senior citizens a closer part of the community. It would be nice to see businesses' have better accessibility to assure seniors do not feel enabled within the city. It would also be of great benefit, in my opinion to see seniors be invited and brought to more functions within the community and feel they are more a part of such an amazing community.
How the community helps each other out. Like through Tooele County 411
Tooele County is actively growing community with Schools, UTA transports, and had small city activities.
Senior Living Communities
Explore Home Care Options Near You
Find a Financial Professional Near You
Taxes