12 reviews
3 out of 5 stars
based on 12 ratings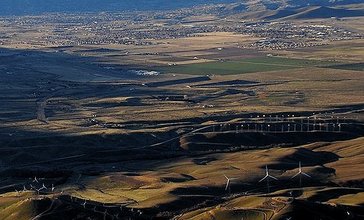 Tehachapi is a city in Kern County, California, in the Tehachapi Mountains, at an elevation of 3,970 feet (1,210 m) between the San Joaquin Valley and the Mojave Desert. Tehachapi is 35 miles (56 km) east-southeast of Bakersfield, and west of Mojave. According to the United States Census Bureau, the city has a total area of 10.0 square miles (26 km2) and a population of 14,414.
Managed by the Age Friendly Foundation
There isn't many options for shopping nor is there enough transportation
Tehachapi is a small city located in the Paiute Mountains between Bakersfield, Ca. and the Mojave desert. It has a very low crime rate, many "Small Town" community events, and is considered a lovely retirement community.
Most clients have specialist Medical and Dental providers in excess of 65+ miles away depending on where in the Tehachapi area the client lives. Tehachapi has a Hospital for stabilization and transport for emergency situations. No specialty care other than ER care in the city and outlying areas. There is no public transportation to provide for physically limited/challanged clients to get to.
We have Dial-A-Ride for the elderly we have Senior Living places all throughout Tehachapi we have a veteran club for the vets
Their plenty of groups and activities you can join in for for all ages,their support groups and places you can go in time of trouble, as well as churches that try to help the community by volunteering whenever help is needed.
Senior Living Communities
Explore Home Care Options Near You
Find a Financial Professional Near You
Taxes