7 reviews
3 out of 5 stars
based on 9 ratings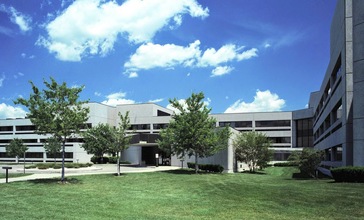 Taylor is a city in Wayne County in the U.S. state of Michigan. Its population was 63,131 at the 2010 census. Originally known as Taylor Township, its residents voted to incorporate it as the City of Taylor in May 1968. It is the 17th most populous city in Michigan and the 543rd in the United States. Taylor Township was named in honor of Zachary Taylor, a national military hero in the 1840s who was later elected the twelfth President of the United States in 1849. Taylor Township was organized on March 16, 1847 from 24 square miles (62 km2) that were originally part of Ecorse Township, Michigan. It is 18 miles (29 km) southwest of Detroit. Taylor is a member of the Downriver Community. It is home to Southland Shopping Center, Wallside Windows Factory, Taylor Sportsplex, Taylor Meadows Golf Course, Lakes of Taylor Golf Course, Beaumont (Oakwood Heritage) Hospital, the Michigan State Police Metro South Post and Wayne County Community College Downriver Campus. It is the birthplace of Hungry Howie's Pizza. Taylor's large municipal park, Heritage Park, features ball diamonds, soccer fields, pavilions, barbeque grills, picnic tables, restrooms, a playground, historic buildings, shops, a catch-and-release fishing pond, a 1/3-mile walking path and path system, an old-growth nature area, park benches, a picnic area, a playground and a petting farm. It is home to the Taylor South Little League, the Junior League World Series and the Taylor Soccer Club. The Detroit Waza of the Professional Arena Soccer League play their home games at the Taylor Sportsplex. Steve Avery, a major league baseball player, was raised in Taylor and graduated from John F. Kennedy High School. Taylor is also the birthplace and home of "Joe C.", sidekick of Kid Rock, who died in 2000. Due to the alleged Southern roots of many of its inhabitants, Taylor is sometimes referred to as "Taylortucky." Taylor is notable for being the site of the first American Bektashi Sufi lodge, established in 1954 with significant support from the Albanian-American community of the Detroit area. Taylor has been visited by three U.S. presidents: Bill Clinton, George W. Bush and Barack Obama.
Managed by the Age Friendly Foundation
We have a senior citizens apartment complex that's beautiful and their happy with their homes
Most people stay to there self . Their is alot of kids around but not many parks near by for them to play.
It's a busy City there is lot to do. Things are in close distance.
This area is age friendly because there are tons of shopping plazas around and parks and movie theaters to keep the younger crowds occupied.
Senior Living Communities
Explore Home Care Options Near You
Find a Financial Professional Near You
Taxes