60 reviews
4 out of 5 stars
based on 78 ratings
Member of the World Health Organization Global Network of Age Friendly Cities and Communities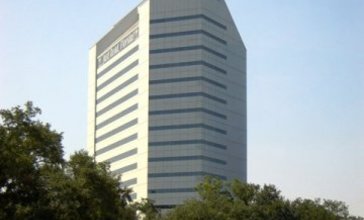 Tallahassee is the capital of the U.S. state of Florida.
It is the county seat and only incorporated municipality in Leon County. Tallahassee became the capital of Florida, then the Florida Territory, in 1824. In 2016, the population was 190,894, making it the 7th-largest city in the U.S state of Florida, and the 126th-largest city in the United States.
The population of the Tallahassee metropolitan area was 379,627 as of 2016. Tallahassee is the largest city in the Florida Panhandle region, and the main center for trade and agriculture in the Florida Big Bend and Southwest Georgia regions.
Tallahassee is home to Florida State University, ranked the nation's thirty-third best public university by U.S. News & World Report. It is also home to Florida A&M University, the fifth-largest historically black university by total enrollment. Tallahassee Community College is a large state college that serves mainly as a feeder school to Florida State and Florida A&M.
Tallahassee qualifies as a significant college town, with a student population exceeding 70,000. As the capital, Tallahassee is the site of the Florida State Capitol, Supreme Court of Florida, Florida Governor's Mansion, and nearly 30 state agency headquarters. The city is also known for its large number of law firms, lobbying organizations, trade associations and professional associations, including the Florida Bar and the Florida Chamber of Commerce.
It is a recognized regional center for scientific research, and home to the National High Magnetic Field Laboratory. In 2015, Tallahassee was awarded the All-American City Award by the National Civic League for the second time. Tallahassee is currently ranked as the 18th-best college town in the nation by Best College Reviews.
Managed by the Age Friendly Foundation
Everything is very easy to reach in your car or if you use transportation otherwise. Senior Center etc..
Variety of activities that include walking, arts and crafts and dining
Lots of college students getting into accidents and partying.
This community is age friendly because it's a quiet neighborhood with no action. It's safe, to live in security ,enjoy good health and continue to fully participate in society
Senior Living Communities
Explore Home Care Options Near You
Find a Financial Professional Near You
Taxes