Sugar Land

Sugar Land
Texas
12 reviews
3 out of 5 stars
based on 18 ratings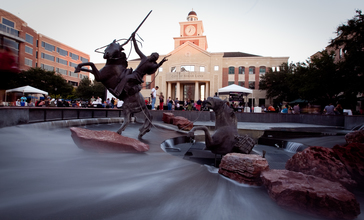 Sugar Land is a city in Fort Bend County, Texas, United States, within the Houston–The Woodlands–Sugar Land metropolitan area. Founded as a sugar plantation in the early mid-20th century and incorporated in 1959, Sugar Land is one of the most affluent and fastest-growing cities in Texas, having grown more than 158 percent between 1990 and 2000. In the time period of 2000–2007, Sugar Land also enjoyed a 46.24% job growth. As of the 2010 census, the city's population was 78,817. Due to the Greatwood/New Territory annexation on December 12, 2017, the city's estimate of population is now 117,869, as of January 1, 2018. Sugar Land is home to the headquarters of Imperial Sugar, and the company's main sugar refinery and distribution center were once located in the city. Recognizing this heritage, the Imperial Sugar crown logo can be seen in the city seal and logo.
Managed by the Age Friendly Foundation
What makes this place age friendly is the equal access to opportunities in the community regardless of age.
A growing community with newly developed businesses
Sugar Land is very warm welcoming and has a southern hospitality feel. Very friendly and family oriented.
Sugar Land is a rapidly growing city with hundreds of businesses that provide services which support the health and well being of the elderly population in Sugar Land.
Senior Living Communities
Explore Home Care Options Near You
Find a Financial Professional Near You
Taxes