6 reviews
4 out of 5 stars
based on 7 ratings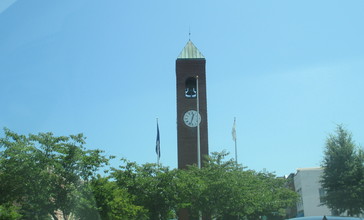 Spartanburg is the most populous city in and the seat of Spartanburg County, South Carolina, United States, and the 12th-largest city by population in the state. The city of Spartanburg has a municipal population of 37,013, and Spartanburg County has an urban population of 180,786 as of the 2010 census. The Spartanburg Metropolitan Statistical Area, including Spartanburg and Union counties, had a population of 317,057 as of the 2010-2014 American Community Survey 5-Year Estimates. Spartanburg is the second-largest city in the greater Greenville–Spartanburg–Anderson Combined Statistical Area, which has a population of 1,385,045 as of 2014. It is part of a 10-county region of northwestern South Carolina known as "The Upstate," and is located 98 miles (158 km) northwest of Columbia, 80 miles (130 km) west of Charlotte, North Carolina, and about 190 miles (310 km) northeast of Atlanta, Georgia. Spartanburg is a major city in South Carolina. It is the home of Wofford College and the site of headquarters for Denny's. Spartanburg is also home of the BMW Spartanburg factory.
Managed by the Age Friendly Foundation
Many of the families who grew up here in the 40s and 50s chose to remain. Likewise did their children and grandchildren. It is not unusual to walk in a local family doctor's office or cafe and see a large percentage of customers in their 60-80s.
I've never experience any rude people .
There are a good many older people in the general population of my neighborhood and I have always felt a general respect and kindness in the way I observe them treated by others in the community. From store clerks being respectful & courteous in dealing with them to public displays of looking out for them by opening doors etc.
Spartanburg is working hard to create a better community with more white collar jobs and opportunites for everyone. We are becoming known as a foodie town!
General livability. Working comm
Senior Living Communities
Explore Home Care Options Near You
Find a Financial Professional Near You
Taxes