4 reviews
3 out of 5 stars
based on 5 ratings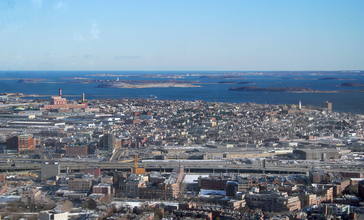 South Boston is a densely populated neighborhood of Boston, Massachusetts, located south and east of the Fort Point Channel and abutting Dorchester Bay. South Boston, most popularly known as Southie, was once a predominantly working class Irish Catholic community, but has become increasingly desirable among young professionals. South Boston contains Dorchester Heights, where George Washington forced British troops to evacuate during the American Revolutionary War. South Boston has undergone gentrification, and consequently, its real estate market has seen property values join the highest in the city. South Boston has also left its mark on history with Boston busing desegregation. South Boston is also home to the St. Patrick's Day Parade, a celebration of the Irish-American culture and the Evacuation Day observance.
Managed by the Age Friendly Foundation
I feel that people who are older live outside south boston in other sub towns. They are more friendly due to parking being more available. I believe both the sub towns and the city of Boston have community engagement. There is good care for both the sub towns and the city of Boston with many companies accommodating for clients.
I'm not familiar with what happens around this neighborhood. I'm not familiar with my neighbors by choice.
Whenever there is a gathering in the community, people of all ages gather and have a great time young and old
Senior Living Communities
Explore Home Care Options Near You
Find a Financial Professional Near You
Taxes