21 reviews
4.5 out of 5 stars
based on 33 ratings
Member of the World Health Organization Global Network of Age Friendly Cities and Communities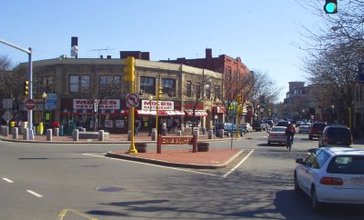 Somerville ( SUM-ər-vil) is a city located directly to the northwest of Boston, in Middlesex County, Massachusetts, United States. As of 2010, the United States Census lists the city with a total population of 75,754 people, making it the most densely populated municipality in New England. As of 2010, it was the 16th most densely populated incorporated municipality in the country. Somerville was established as a town in 1842, when it was separated from Charlestown. In 2006, the town was named the best-run city in Massachusetts by the Boston Globe. In 1972, in 2009, and again in 2015, the city received the All-America City Award.
Managed by the Age Friendly Foundation
My neighborhood has several elderly.
This is an up and coming hot spot for tech, restaurant, and everything in between.
I live in Claredon hill towers. My community has events for the elderly. Also a van that picks them up for shopping and field trips.
Because I had worked those city before my clients used to be very nice to me
Transportation is a breeze and quiet neighborhood.
Senior Living Communities
Explore Home Care Options Near You
Find a Financial Professional Near You
Taxes