39 reviews
4 out of 5 stars
based on 44 ratings
Member of the World Health Organization Global Network of Age Friendly Cities and Communities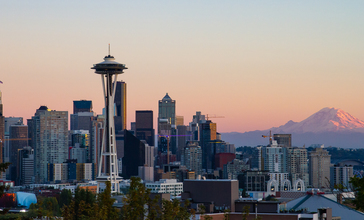 Seattle is a seaport city on the west coast of the United States. It is the seat of King County, Washington. With an estimated 730,000 residents as of 2018, Seattle is the largest city in both the state of Washington and the Pacific Northwest region of North America.

Aging and Disability Services (ADS) plans, coordinates, and advocates for a comprehensive service delivery system for older adults, family caregivers and people with disabilities in King County.
Programs and Services: Aging and Disability Services provides a key link between federal and state funding for services for older residents and family caregivers in the Seattle-King County area and the community-based organizations that deliver the services.
Age Friendly Communities: Aging and Disability Services is committed to helping communities become more age-friendly under criteria established by AARP and the World Health Organization,
Healthy Aging: Aging and Disability Services promotes evidence-based programs in the Seattle-King County area that can keep you moving and help you stay connected.
Contacts
PO Box 34215 | Seattle, WA 98124-4215
Phone: 206-684-0660 | Fax: 206-684-0152 | TTY: 206-684-0702
[email protected]
Managed by the Age Friendly Foundation
i would like to make help senior age people in my life.
There is plenty of public transportation along with specific hours to shop for disabled population
There is some age diversity but I didn't encounter anything friendly or unfriendly.
The community is caring towards one another always willing to help if asked or need be. The community has multiple stores for convenience. Anyone is in walking distance of anything that is needed.
Lots of buses and livable apartments available and people are overall friendly.
Seattle area is very Friendly for age people because , I do observe that most of the Residents are very Helpful in case of Emergency and I observe that they are very Respectful with the Elderly.
Here in Memphis,TN,people are friendly.In Seattle,WA where I,am moving I don,t know how people are.
The private sector workforce is age unfriendly, primarily due to a desire to seek less experienced, therefore younger employees, to pay less. On the other hand, the government tends to be age friendly, enacting real property discounts for seniors and allotting a rather healthy Office of Aging budget.
Community town center, library,bookstore trails for walking
Senior Living Communities
Explore Home Care Options Near You
Find a Financial Professional Near You
Taxes