6 reviews
2.5 out of 5 stars
based on 6 ratings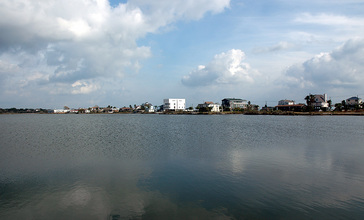 Seabrook is a city in Harris County in the U.S. state of Texas, with some water surface area located within Chambers County. The population was 11,952 at the 2010 census. Several fish markets line the city's waterfront, while antique shops and bed and breakfast establishments are found in the city's downtown area. The city is home to several miles of trails, which connect multiple city parks to each other.
Managed by the Age Friendly Foundation
Neighbors and communities are caring, helpful and watchful for everyone, elderly and children the most.
Our community shares responsibility and taking care of one another, including our elderly and children, as well as pets. I love Seabrook and the neighborhoods surrounding us.
The staff does background checks on our residents, making safety a priority. We could use a few more wheelchair ramps and handicap parking spots in my opinion.
Right on the water,a lot of parks near by. A lot of family activities to do on the weekends or days off.
I have been looking for a part-time job and have noticed once they get your age the employer tends to look elsewhere. I have also noticed they also prefer younger women.
Senior Living Communities
Explore Home Care Options Near You
Find a Financial Professional Near You
Taxes