14 reviews
3 out of 5 stars
based on 18 ratings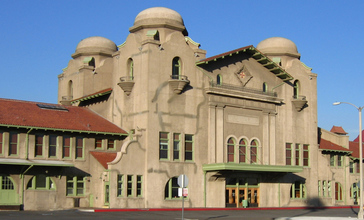 San Bernardino is a city located in the Riverside-San Bernardino metropolitan area (sometimes called the "Inland Empire"). It serves as the county seat of San Bernardino County, California, United States. As one of the Inland Empire's anchor cities, San Bernardino spans 81 square miles (210 km2) on the floor of the San Bernardino Valley and has a population of 209,924 as of the 2010 census. San Bernardino is the 17th-largest city in California and the 100th-largest city in the United States. San Bernardino is home to numerous diplomatic missions for the Inland Empire, being one of four cities in California with numerous consulates (the other three being Los Angeles, San Diego, and the greater metropolitan San Francisco Bay Area including San Jose and San Francisco). The governments of Guatemala and Mexico have also established their consulates in the downtown area of the city. California State University, San Bernardino is located in the northwestern part of the city. The university also hosts the Coussoulis Arena. Other attractions in San Bernardino include ASU Fox Theatre, the McDonald's Museum, which is located on the original site of the world's first McDonald's, California Theatre, the San Bernardino Mountains, and San Manuel Amphitheater, the largest outdoor amphitheater in the United States. In addition, the city is home to the Inland Empire 66ers baseball team; they play their home games at San Manuel Stadium in downtown San Bernardino. In August 2012, San Bernardino became the largest city to file for protection under Chapter 9 of the U.S. Bankruptcy code; this has been superseded by Detroit's filing in July 2013. San Bernardino's case was filed on August 1. On December 2, 2015, a terrorist attack left 14 people dead and 22 seriously injured.
Managed by the Age Friendly Foundation
I feel that this place is definitely age friendly and is a good fit for any senior that needs to be taken care of. This place would offer great in home care on a daily basis whenever needed.
Many kids are playing in the streets riding bikes and skateboards
I am very familiar with this area I grew up in Colton Inn I live in San Bernardino
Because it is close to my home and there are alot of elderly people that live in this area that need caregivers. And it has beautiful scenery like the mountains.
I feel like it is Age friendly there's a lot of senior living facilities Around we all look out for one another when driving The other day I was driving in there was A senior crossing With a cane and someone got out of the car to help him cross the street it was beautiful.
Senior Living Communities
Explore Home Care Options Near You
Find a Financial Professional Near You
Taxes