7 reviews
4 out of 5 stars
based on 7 ratings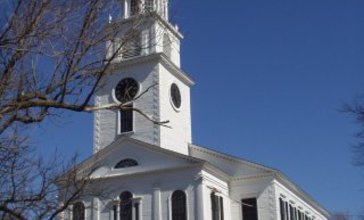 Roxbury () is a dissolved municipality and a currently officially recognized neighborhood of Boston, Massachusetts.Roxbury is one of 23 official neighborhoods of Boston used by the city for neighborhood services coordination. The city states that Roxbury serves as the "heart of Black culture in Boston." Roxbury was one of the first towns founded in the Massachusetts Bay Colony in 1630, and became a city in 1846 until annexed to Boston on January 5, 1868.The original boundaries of the Town of Roxbury can be found in Drake's History of Roxbury and its noted Personages. Those boundaries include the Christian Science Center, the Prudential Center (built on the old Roxbury Railroad Yards) and everything south and east of the Muddy River including Symphony Hall, Northeastern University, Boston Latin School, Madison Park Technical Vocational High School John D. O'Bryant School of Mathematics & Science, Roxbury Community College YMCA, Harvard Medical School and many hospitals and schools in the area. This side of the Muddy River is Roxbury, the other side is Brookline and Boston. Franklin Park, once entirely within Roxbury when Jamaica Plain, West Roxbury and Roslindale were villages within the town of Roxbury until 1854, has been divided with the line between Jamaica Plain and Roxbury located in the vicinity of Peter Parley Road on Walnut Avenue, through the park to Columbia Road. Here, Walnut Avenue changes its name to Sigourney Street, indicating the area is now Jamaica Plain. One side of Columbia Road is Roxbury, the other Dorchester. Melnea Cass Boulevard is located approximately over the Roxbury Canal that brought boats into Roxbury, bypassing the busy port of Boston in the 1830s. The neighborhood has recently added a new police station improving response time assisting its residents. This facility opened in 2011 and is energy efficient. Also assisting the community are programs such as the Child Services of Roxbury, the youth build Boston programs, and many more. New initiatives by the city of Boston have propelled the neighborhood of Boston to become eco-friendly. There has been development of new E+ buildings. Along with the move into an eco-friendly community, each building is now mandated to provide accessibility to people with handicaps.The neighborhood has also formed community gardens and developed the first urban farm of the city in accordance to the adoption of article 89, Urban Agricultural Ordinance, which provides framework for creating community resources for fresh produce, to be sold at low cost, and also to be donated to programs who help feed those who are in shelters or other care facilities alike. There are also many emergency response facilities who help underprivileged people in the area, such as youth centers, and social service centers. When it was a separate municipality, Roxbury was part of Norfolk County; it is now part of Suffolk County.
Managed by the Age Friendly Foundation
I dont really know,because I just moved there
Transportation, community
People have lived here for a long time raise thier children and grandchildren
A place that's age friendly is were all ages from children to adults can be there. Age unfriendly is were children until a certain age appropriate is required they aren't allowed.
Elder Services Markets Hospital Accessible
Senior Living Communities
Explore Home Care Options Near You
Find a Financial Professional Near You
Taxes