9 reviews
4 out of 5 stars
based on 9 ratings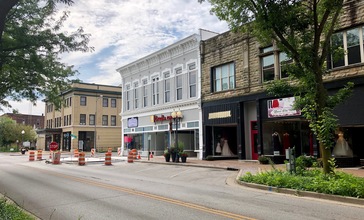 Richmond is a city in east central Indiana, United States, bordering on Ohio. It is the county seat of Wayne County, and in the 2010 census had a population of 36,812. Situated largely within Wayne Township, its area includes a non-contiguous portion in nearby Boston Township where the Richmond Municipal Airport is located. The city is sometimes called the "cradle of recorded jazz" because some early jazz records were made there at the studio of Gennett Records, a division of the Starr Piano Company. The city has twice received the All-America City Award, most recently in 2009.
Managed by the Age Friendly Foundation
Richmond is a fairly large town with several nursing facilities for elderly, and has city transportation for getting to and from appointments and grocery. Being a larger town sometimes people forget about others. Business also took a big hit when the automotive industry moved out of state. Lots of people need help.
We have a Senior Center and several nice assisted living facilities.
somehwat age friendly is what you make of it
Lots of support for elderly
Friendly neighborhood by school quiet
Senior Living Communities
Explore Home Care Options Near You
Find a Financial Professional Near You
Taxes