15 reviews
4.5 out of 5 stars
based on 15 ratings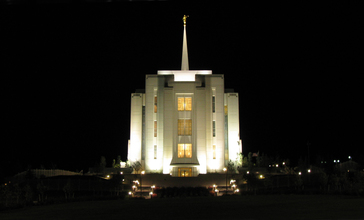 Rexburg is a city in Madison County, Idaho, United States. The population was 25,484 at the 2010 census, up from 17,257 in 2000. The city is the county seat of Madison County and its largest city. Rexburg is the principal city of the Rexburg, ID Micropolitan Statistical Area, which includes Fremont and Madison Counties. The city is home to Brigham Young University-Idaho (BYU-Idaho), a private institution operated by The Church of Jesus Christ of Latter-day Saints (LDS Church).
Managed by the Age Friendly Foundation
There are lots of parks and activities for everyone in Rexburg. There are many schools including a 4 year university, two cosmetology schools,and elementary, middle, and high schools.
Nice people and are very friendly
There is a college here, and ways of transportation. The community seems very nice.
College town. I only lived here a couple months and I haven't met anybody in my travels out and about so I can't really answer the question.
I feel it is very age friendly because there are many young adults who love serving. They need frequent transportation so it's available to anyone.
Explore Home Care Options Near You
Consider the benefits of an in-home caregiver. Care can range from 1 hour a day, to a few hours a week, to full time. Connect to a trusted provider today.
Find a Financial Professional Near You
With 9,000 financial professionals available across the nation and 4,500 on MassMutual.com, MassMutual is committed to helping you secure your future.
Taxes
B
How did Idaho earn the grade of B? We examined the state taxes based on how age friendly they are. Idaho has a state sales tax of 6.00%. Of particular interest is that Idaho does not have taxes on social security. There are no estate taxes. There are no taxes imposed on inheritance. Idaho has an effective property tax rate of 0.76%. Weighing these taxes and other taxes most likely to impact the aging population is how Idaho earned its state tax grade of B.
Learn more about taxes in Idaho