1 review
3 out of 5 stars
based on 1 rating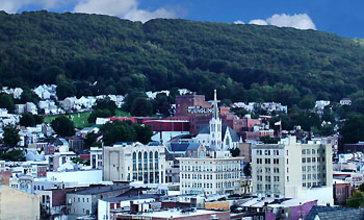 Not to be confused with Pottstown, Pennsylvania Pottsville is a city in, and the county seat of, Schuylkill County, Pennsylvania, United States. The population was 14,324 at the 2010 census, and is the principal city of the Pottsville, PA Micropolitan Statistical Area. The city lies along the west bank of the Schuylkill River, 52 miles (84 km) south of Wilkes Barre. It is located in Pennsylvania's Coal Region.
Managed by the Age Friendly Foundation
The warehouses are always hiring, but reluctantly accommodate the older worker. Most do not permit or allow for sitting during work hours. The warehouses are huge and walking to break areas and restrooms after long hours of standing add to the physical exhaustion.
As far as opportunities outside warehousing, I would have to say the area is NOT age-friendly. You will never get the organizations to admit it, but that has been my experience. I have lived here for 6 years. The area is economically depressed, wages are below the norm, and the pool from which to draw good employees from is shrinking. It's a shame that many organizations overlook the older worker. Most of us have been brought up with exceptional work ethic (including attendance) and have greater flexibility to work the unconventional work schedules.
Senior Living Communities
Explore Home Care Options Near You
Find a Financial Professional Near You
Taxes