29 reviews
4 out of 5 stars
based on 40 ratings
Member of the World Health Organization Global Network of Age Friendly Cities and Communities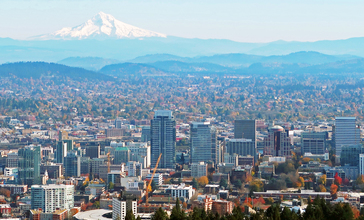 Portland is the largest city in the U.S. state of Oregon and the seat of Multnomah County. It is a major port in the Willamette Valley region of the Pacific Northwest, at the confluence of the Willamette and Columbia rivers.
Area Agencies on Aging (AAAs) are local aging programs that provide information and services on a range of assistance for older adults and those who care for them. By contacting your local agency you get access to critical information including:
Available services in your area, Mobility assistance programs, meal plans & housing, Assistance in gaining access to services, Individual counseling, support groups and caregiver training, respite care, supplemental services, on a limited basis.
 Facilitating an online forum where caregivers can share their experience and learn from others by asking questions, giving answers, or participating in a group discussion.

Helping caregivers find and compare local service providers like elder law attorneys, in-home care companies and senior housing options.
Contacts
421 S.W. Oak Street, Suite 510 Portland, OR 97204
(503) 988-3620
Managed by the Age Friendly Foundation

I have lived in Portland for 38 years. Portland is geared more towards individuals around the age of 37. It has never been age friendly. There is no affordable housing for senior citizens. The area growth got out of control. People from California and the East Coast has moved here. I love it here. But I am very lonely. There is no way for older adults to engage in those activities. We all can't afford some of the options to references above.
Due to Portland's saturated population I think more community engagement would help make this place more age friendly.
Im not sure what your are asking and why
I have noticed that a lot of jobs for careening have opened up where I live. From in home to facilities. We offer a lot of services as in transportation to & from appointments, community activities and everyday living.
Senior Living Communities
Explore Home Care Options Near You
Find a Financial Professional Near You
Taxes