Pompano Beach

Pompano Beach
Florida
17 reviews
3.5 out of 5 stars
based on 17 ratings
Member of the World Health Organization Global Network of Age Friendly Cities and Communities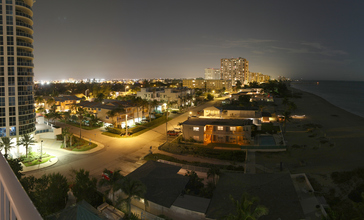 Pompano Beach is a city in Broward County, Florida, United States, along the coast of the Atlantic Ocean just to the north of Fort Lauderdale. The nearby Hillsboro Inlet forms part of the Atlantic Intracoastal Waterway. As of the 2010 census the city's population was 99,845, with an estimated population of 102,984 as of 2012. It is a principal city of the Miami metropolitan area, which was home to an estimated 6,012,331 people at the 2015 census. Pompano Beach is currently in the middle of a redevelopment process to revitalize its beachfront and historic downtown. The city has also been listed as one of the top real estate markets, being featured in CNN, Money and the Wall Street Journal as one of the country's top vacation home markets. Pompano Beach Airpark, located within the city, is the home of the Goodyear Blimp Spirit of Innovation.
Managed by the Age Friendly Foundation
All the numerous programs, services and recreational events created by the city for that group age testify of their will for us to thrive and be the best that we can be.
Most people who i communicate with in my community they are people's person/caring and loving people.
My neighborhood is really friendly and everybody's very welcoming.
Because they are depend on someone to love and caring for yhrm
This community is like a family.
Senior Living Communities
Explore Home Care Options Near You
Find a Financial Professional Near You
Taxes