Pleasanton

Pleasanton
Texas
5 reviews
3 out of 5 stars
based on 5 ratings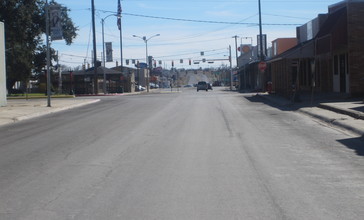 Pleasanton is a city in Atascosa County, Texas, United States. The population was 8,934 at the 2010 census. Pleasanton's official motto is "The City of Live Oaks and Friendly Folks." It is part of the San Antonio-New Braunfels Metropolitan Statistical Area. Pleasanton honors its cowboy heritage with the "Mr. Cowboy" sculpture in front of City Hall and across from the giant oak tree downtown. The roots of the cattle kingdom can be traced to Atascosa County in the 1860s, which calls itself "the birthplace of the cowboys." The sculpture is a gift of Ben and Mona Parker. The Longhorn Museum in east Pleasanton on Highway 97 contains artifacts and memorabilia of the cowboy years. The Cowboy Homecoming, begun in 1966, is an annual event held at the Atascosa River Park in Pleasanton.
Managed by the Age Friendly Foundation
With everything going on with the corona virus, ppl are staying away. And that's good. I believe we do have a friend town,bought as always room for improvement. We should be encouraging to one another especially at the stores where ppl are mostly at.It's good to smile from time to time, and make a difference:).
It's a community that cares.Both young and old.
Most ppl say hi and yield to traffic. Many smile.
Community is respectful of age. Most members are very helpful. Many churches that accommodate elderly. Transportation is usually available from volunteers. Businesses have employees who span the age spectrum.
Senior Living Communities
Explore Home Care Options Near You
Find a Financial Professional Near You
Taxes