7 reviews
3.5 out of 5 stars
based on 8 ratings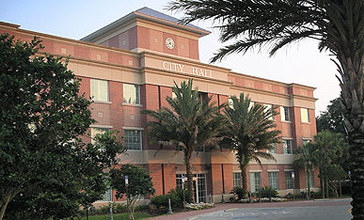 Plant City is an incorporated city in Hillsborough County, Florida, United States, approximately midway between Brandon and Lakeland along Interstate 4. The population was 34,721 at the 2010 census. Many people believe it was named for the flora (especially vegetables and fruits, as well as tropical houseplants) grown at plant nurseries in its tropical Gulf Coast climate. However, it was actually named after prominent railroad developer Henry B. Plant (see Plant System). Plant City is known as the winter strawberry capital of the world and hosts the annual Florida Strawberry Festival in the late winter (usually in February or early March), which is attended by people from all over the United States as well as many people from around the world. Wishnatzki Farms, the largest strawberry producer in Florida, has a large presence in Plant City.
Managed by the Age Friendly Foundation
There is a diverse group in ages and culture.
You can find whatever you need right here in this community without having to drive to other nearby communities, unless, of course, you are looking for more variety. It has that small town feeling that makes everyone feel right at home and want to stay. Public transportation has been tried but can't presently be sustained but people find other ways to get around. There are many facilities available for older individuals and the hospital is one of the area's best, continuing to get better. Schools are plentiful, turning out the leaders of tomorrow in areas of agriculture and the latest technology. It's growing.
Many farmers have aged in place, and farms are left to family, and generations.
Many age groups live here, as well as minorities and other groups. We all live, and try to do it as one!
Senior Living Communities
Explore Home Care Options Near You
Find a Financial Professional Near You
Taxes