Member of the World Health Organization Global Network of Age Friendly Cities and Communities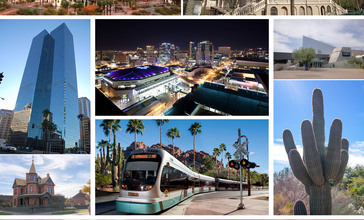 Phoenix is the capital and most populous city of the U.S. state of Arizona. With 1,626,078 people. Phoenix is the fifth most populous city nationwide, the most populous state capital in the United States, and the only state capital with a population of more than one million residents.
Managed by the Age Friendly Foundation
Bus routes everywhere, sun city is near and caters to the elederly, people are fairly friendly no matter how old u r
During this pandemic, factors include fear, distrust, personal bad experiences. Chiefly, this is ages 10 through 90. For answer to your question; I would say that generation 18 through 40, are very reserved/not trusting older generations as a result of being influenced by their parents. Either that or they have had unpleasant experiences of their own.
Boring! Nothing new and not much to do .
Its not your age always that makes a place friendly or unfriendly, its your mental health and your outlook on life and people. Vulnerability is in how you are seen in your community, so this is not always in a person's control, being aware of your surroundings is key.
Employs older people Public transportation
Senior Living Communities
Explore Home Care Options Near You
Find a Financial Professional Near You
Taxes