2 reviews
4 out of 5 stars
based on 2 ratings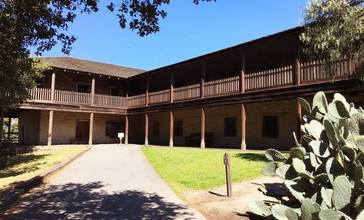 Petaluma is a city in Sonoma County, California, part of the North Bay sub-region of the San Francisco Bay Area, located 37 mi (60 km) north of San Francisco. Its population was 57,941 according to the 2010 Census. The Rancho Petaluma Adobe, located in Petaluma, is a National Historic Landmark. Its construction started in 1836 by order of General Mariano Guadalupe Vallejo, then Commandant of the San Francisco Presidio. It was the center of a 66,000 acre (270-km²) ranch stretching from Petaluma River to Sonoma Creek. The adobe is considered one of the best preserved buildings of its era in Northern California. Petaluma is a transliteration of the Coast Miwok phrase péta lúuma which means hill backside and probably refers to Petaluma's proximity to Sonoma Mountain. Petaluma has a well-preserved, historic city center which includes many buildings that survived the 1906 San Francisco earthquake.
Managed by the Age Friendly Foundation
Well the bus fares really cheap here it's really easy to get around a lot of tourists of all different types of people they come for the historical value in the historical sites but stay for the mom and pop shops that keep this town on its two feet friendly people of all ages sizes and ethnicities it truly is a special place 🙂❤️
people in the community are nice. safeway is near you can walk to have your grocery..
Senior Living Communities
Explore Home Care Options Near You
Find a Financial Professional Near You
Taxes