21 reviews
3.5 out of 5 stars
based on 30 ratings
Member of the World Health Organization Global Network of Age Friendly Cities and Communities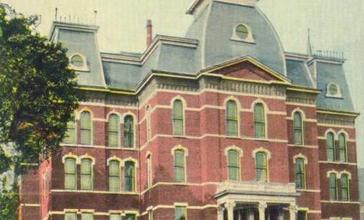 Peabody is a city in Essex County, Massachusetts, United States. The population was 51,251 at the 2010 census, and in 2016 the estimated population was 52,491. Peabody is located in the North Shore region of Massachusetts, and is known for its rich industrial history. The Council on Aging works to maintain the age-friendliness of the town by providing programs and services to elderly residents.
Social Services: The Social Service program provides information and referrals to Peabody residents 60 years of age and older about programs and services provided by the Council on Aging and other agencies in the elder network. The staff is available in the office, by telephone and will visit seniors in their home. The social service staff works collaboratively with many agencies serving seniors, including home care, legal assistance, protective services, housing, and visiting nurses.
Transportation: Transportation offers door-to-door rides to Peabody residents upon request, for medical appointments, shopping, or trips to the Center. Wheelchair vans are also available.
TRIAD: Triad is a community policing initiative between seniors, law enforcement, and service providers to increase safety through education and crime prevention.
Contacts75R Central Street
Peabody, MA 01960
Tel: 978.531.2254
Managed by the Age Friendly Foundation
This place has a very good education system.
Very age friendly. Restaurants, banking, shopping and medical facilities are conveniently located. Plenty of parks and recreation facilities. Recent revitalization of downtown area and the North Shore Mall provide several new dining options. All of this and located just 20 minutes from Boston.
Lots of support for elderly citizens
Everyone one in my job 5 people are friendly Most of my friends are friendly
My job we all get along. Everyone I know is good
Senior Living Communities
Explore Home Care Options Near You
Find a Financial Professional Near You
Taxes