6 reviews
3.5 out of 5 stars
based on 9 ratings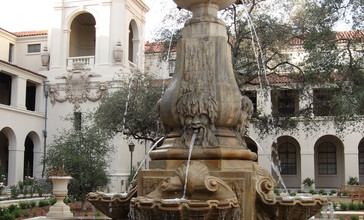 Pasadena is a city in Los Angeles County, California, United States, located 10 miles (16 kilometers) northeast of Downtown Los Angeles. The estimated population of Pasadena was 139,731, in 2013, making it the 183rd-largest city in the United States. Pasadena is the ninth-largest city in Los Angeles County. Pasadena was incorporated on June 19, 1886, becoming one of the first cities to be incorporated in what is now Los Angeles County, following the city of Los Angeles (April 4, 1850). It is one of the primary cultural centers of the San Gabriel Valley. The city is known for hosting the annual Rose Bowl football game and Tournament of Roses Parade. In addition, Pasadena is also home to many scientific and cultural institutions, including Caltech, JPL, Pasadena City College, Fuller Theological Seminary, ArtCenter College of Design, the Pasadena Playhouse, the Ambassador Auditorium, the Norton Simon Museum, and the USC Pacific Asia Museum.
Managed by the Age Friendly Foundation
I am currently a nursing student and am looking for an opportunity for employment. I am reliable, friendly, bilingual, and responsible caregiver with 16 years of experience.
The community is rich with families. There are ample schools both public and private. Extracurricular activities abound for all ages. The community is an interfaith one with churches, temples, synagogues, and other places of worship that help keep families together.
While visiting the local markets and shops I noticed that people are nice to older people.
Yes I believe it is age friendly because there is wide range of ages from young adults, older adults, families with children. Transportation and schools are each accessible and the community is in tune with the people.
I feel the community as well as city for what i have seen work together.
Senior Living Communities
Explore Home Care Options Near You
Find a Financial Professional Near You
Taxes