13 reviews
3.5 out of 5 stars
based on 13 ratings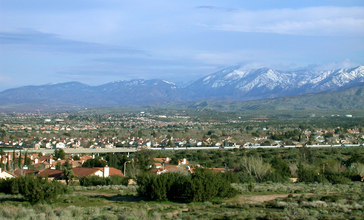 Palmdale is a city in the center of northern Los Angeles County in the U.S. state of California. The San Gabriel Mountains separate Palmdale from the City of Los Angeles. On August 24, 1962, Palmdale became the first community in the Antelope Valley to incorporate. 47 years later, in November 2009, voters approved making it a charter city. Its population was 152,750 at the 2010 census, up from 116,670 at the 2000 census. Palmdale is the 33rd most populous city in California. In 2013, the Palmdale / Lancaster urban area had an estimated population of 513,547.
Managed by the Age Friendly Foundation
The neighbors are really nice, helpful, and they love all the kids.
I believe what makes Palmdale age friendly is the diversity of ethnicities along with several single-family homes throughout the city, idea for children/teens
livable, care, working, education, transportation, and community engagement I have worked in this area for a number of years.
A lot of people retire here. There is an older population here.
Senior Living Communities
Explore Home Care Options Near You
Find a Financial Professional Near You
Taxes