5 reviews
3.5 out of 5 stars
based on 5 ratings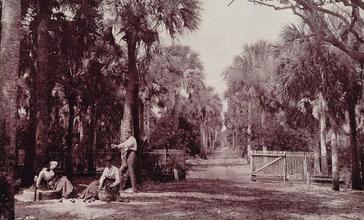 Palatka (pronounced puh-lat-kuh) is a city in Putnam County, Florida, United States. The population was 10,558 at the 2010 census. It is the county seat of Putnam County. Palatka is the principal city of the Palatka Micropolitan Statistical Area, which is home to 72,893 residents. The city is also home to St. Johns River State College, St. Johns River Water Management District Headquarters, and Ravine Gardens State Park. The area is well known for its local festivals, most notably the Florida Azalea Festival and the Blue Crab Festival.
Managed by the Age Friendly Foundation
The town changed since the killing of the young . I dont understand why but if there was anything i could do to change that i would . The only time everybody is somehwhat okay with each other is the holidays at parties . But still someone is about fight or get shot .
All the parents are nice in well mannered they look out for kids I also have worked with a company in they had clients I would go see for hours at a time
We are all the all about the same age and we look out for each other
My neighborhood is age friendly we all look out for one another and we are all about the same age
Everybody' is busy working never home
Senior Living Communities
Explore Home Care Options Near You
Find a Financial Professional Near You
Taxes