3 reviews
3 out of 5 stars
based on 4 ratings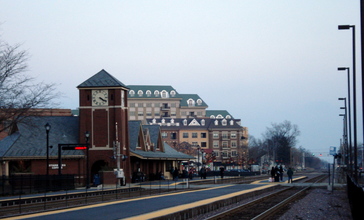 Palatine () is a village in Cook County, Illinois, United States. It is a northwestern residential suburb of Chicago. As of the 2000 census, the village had a total population of 65,479. In the 2010 census its population had risen to 68,557, making it the seventh-largest community in Cook County and the 18th-largest in the state of Illinois.
Managed by the Age Friendly Foundation
I have lived and worked in Palatine since 2014. I managed a rPalatine etirement community for 5 years, volunteer in the community and own a home here. The mayor and his team maintain an outreach with all the seven retirement communities, individual retirees, and the 55+ population. There are festivals and senior ride buses in addition to the 5 regional bus routes servign Palatine. The Palatine Township Senior Center provides education, services, activities, and guidance to the senior community. We have a friendly police force that participates a community policing program. The merchants have reduced rates for seniors and sponsor many events that target us. Overal, this is a community wiht a heart for its seniors.

I have lived and worked in the N suburbs of Arlington Heights and Palatine for over 5 years. I have found Palatine to be embracing of older adults beacuse the community has aged. I, myslef am in my late-50s. There are activities and programs for seniros. The town has also made many shopping areas foot walk friendly. Rents are higher but there are also several senior comunities in the area.
No. Employees are subtly encouraged to leave Post age 55. Applicants receive pro-forma responses explaining that they are not the absolute perfect fit and thanking them for their interest.
Senior Living Communities
Explore Home Care Options Near You
Find a Financial Professional Near You
Taxes