10 reviews
3 out of 5 stars
based on 12 ratings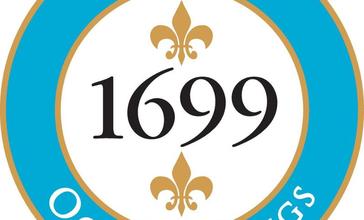 Ocean Springs is a city in Jackson County, Mississippi, United States, approximately 2 miles (3.2 km) east of Biloxi and west of Gautier. It is part of the Pascagoula, Mississippi Metropolitan Statistical Area. The population was 17,225 at the 2000 U.S. Census. As of the 2010 U.S. Census, the city of Ocean Springs had a population of 17,442. The town has a reputation as an arts community. The town was voted as a top 10 Happiest Seaside Town by Coastal Living in 2015. Its historic and secluded downtown area, with streets lined by live oak trees, is home to several art galleries and shops. It is also home to a number of ethnic restaurants relatively uncommon in surrounding communities. Ocean Springs was the hometown of the late Walter Inglis Anderson, a nationally renowned painter and muralist who died in 1965 from lung cancer. The town plays host to several festivals, including its Peter Anderson Festival and The Herb Festival. Ocean Springs was severely damaged on August 29, 2005, by Hurricane Katrina, which destroyed many buildings along the shoreline, including the Ocean Springs Yacht Club, and the wooden replica of Fort Maurepas, and gutted or flooded other buildings. Katrina's 28 ft (8.5 m) storm surge also destroyed the Biloxi Bay Bridge, which connected Biloxi to Ocean Springs.
Managed by the Age Friendly Foundation
Ocean Springs has many boutiques and shops that are easily accessible and within walking distance to keep fit. the also have the beach and many fishing places.
They have people of every age and age appropriate things for people to do. It's a very good city to live in and very friendly.
People are hard working and family oriented.
It has great schools and alot of people retire here.
They really care about they people no matter who are.
Senior Living Communities
Explore Home Care Options Near You
Find a Financial Professional Near You
Taxes