5 reviews
4 out of 5 stars
based on 5 ratings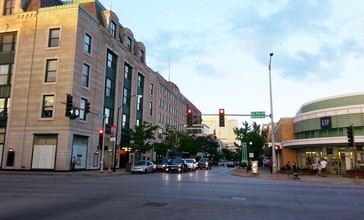 Oak Park is a village adjacent to the West Side of Chicago, Illinois. It is the 29th largest municipality in Illinois as measured by population in the 2010 U.S. census. As of the 2010 United States Census the village had a population of 51,878. Oak Park was settled beginning in the 1830s, with rapid growth later in the 19th century and early 20th century. It incorporated in 1902, breaking off from Cicero. Development was spurred by railroads and street cars connecting the village to jobs in Chicago. Architect Frank Lloyd Wright and his wife settled here in 1889. Population peaked at 66,015 in 1940. Smaller families led to falling population in the same number of homes and apartments. In the 1960s, Oak Park faced the challenge of racial integration, devising many strategies to integrate rather than re-segregate the village. Oak Park includes three historic districts for the historic homes: Ridgeland, Frank Lloyd Wright and Seward Gunderson, reflecting the focus on historic preservation.
Managed by the Age Friendly Foundation
They are helpful and respectful to seniors.
Able to walk and enjoy the area peaceful and quiet
The town community, policies, services and structures related to the physical and social environment are designed to support and enable older people to "age actively" – that is, to live in security, enjoy good health and continue to participate fully in society.
Most of the people living in this town has either grew up there or has been there for years the stores shopping malls owners have been there for years the meta and green line trains are very near by
Several apartments and condo of mine over years past (as recently as 10 years ago) failed because of facilities, crime, or over-expensive. Had to work downtown to make any money. Now that I'm on a Pension I can't afford the cost of living.
Senior Living Communities
Explore Home Care Options Near You
Find a Financial Professional Near You
Taxes