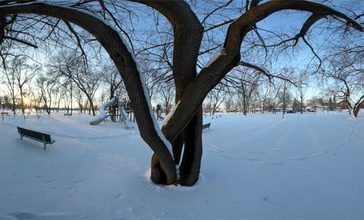 Oak Lawn is a village in Cook County, Illinois, United States.
The population was 56,690 at the 2010 census. Oak Lawn is a suburb of Chicago, located southwest of the city. It shares borders with the city in two areas, but is surrounded mostly by other suburbs.
Geography
Oak Lawn is located at 41°42′54″N 87°45′12″W (41.715082, −87.753401). According to the 2010 census, Oak Lawn has a total area of 8.59 square miles (22.25 km2), all land.
Downtown redevelopment
Starting in 2002, downtown Oak Lawn (95th Street between Tulley Avenue and 55th Court) became the target of a massive redevelopment program; properties on the north and south sides of 95th Street were demolished. Eventually, several square blocks were leveled, making room for several multistory, high-end condominium complexes with retail space on the main floors. Part of the project was the expansion of the Metra commuter train station that houses a retail/office center and a new children's museum. This complex also includes a multistory parking garage. Downtown Oak Lawn as seen today bears little resemblance to the downtown from 2002. It now features modern high-rise buildings, new shopping areas, a large contemporary Metra train station, and several new retail and service facilities.
Oak Lawn stop sign program
In mid-2007, Oak Lawn began hanging additional messages to city stop signs in an attempt to have drivers obey the signs. The signs were the idea of the city President, and local residents are encouraged to submit their own ideas. Found throughout the village, the signs garnered attention with the press.
The Federal Highway Administration (FHWA) and IDOT voiced their concerns about the use of these nonconforming stop signs, and as such the village removed them in April 2008. Initially, the mayor refused to remove the signs, but IDOT threatened to withhold millions of dollars in funding for infrastructure.
Managed by the Age Friendly Foundation
Numerous age friendly activities are offered in this neighborhood. Several activities are geared to seniors only. Educational activities are readily available along with transportation to attend several of these classes.
All of the above apply: very safe community
care, working, and transportation
A lot of seniors come into the hospital in the locai
Senior Living Communities
Explore Home Care Options Near You
Find a Financial Professional Near You
Taxes