2 reviews
3 out of 5 stars
based on 2 ratings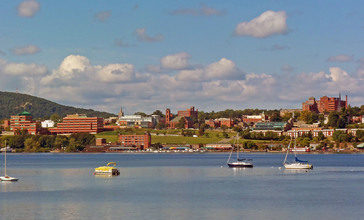 Newburgh is a city located in Orange County, New York, United States, 60 miles (97 km) north of New York City, and 90 miles (140 km) south of Albany, on the Hudson River. Newburgh is a part of the New York CSA. The Newburgh area was first settled in the early 18th century by the Germans and British. During the American Revolution, Newburgh served as the headquarters of the Continental Army. Prior to its chartering in 1865, the city of Newburgh was part of the town of Newburgh; the town now borders the city to the north and west. East of the city is the Hudson River; the city of Beacon, New York is across the river; and it is connected to Newburgh via the Newburgh–Beacon Bridge. The entire southern boundary of the city is with the town of New Windsor. Most of this boundary is formed by Quassaick Creek. In May 2016, the city requested help for its PFOS contaminated water supply under Superfund.
Managed by the Age Friendly Foundation
The general livability community engagement, no more after school programs or activities for children to do that can help them stay out of Trouble. The community violence rate has risen and isn't somewhat friendly.
Relatively, small city with affordable housing. Public transportation limited, difficult walkability.
Senior Living Communities
Explore Home Care Options Near You
Find a Financial Professional Near You
Taxes