14 reviews
4 out of 5 stars
based on 25 ratings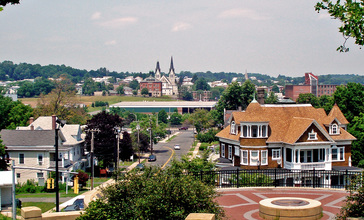 New Britain is a city in Hartford County, Connecticut, United States. It is located approximately 9 miles (14 km) southwest of Hartford. According to 2010 Census, the population of the city is 73,206. Among the southernmost of the communities encompassed within the Hartford-Springfield Knowledge Corridor metropolitan region, New Britain is home to Central Connecticut State University and Charter Oak State College. The city's official nickname is the "Hardware City" because of its history as a manufacturing center and as the headquarters of Stanley Black & Decker. Because of its large Polish population, the city is often playfully referred to as "New Britski."
Managed by the Age Friendly Foundation
New Britain is very age friendly because it has a bunch of extracurricular activities for various age ranges. Such as after school programs for younger kids or bingo nights for the elderly.
I am honestly not sure what you mean by "age friendly"
There's busways going through all the elder communities are. The town has renovated old school buildings to accommodate for living space for the elderly.
It's a school zone so it's pretty safe but cars rush up and down street which is not age friendly
Every body is really kind and beautiful. Its easy to get along with friendly neighbors.
Senior Living Communities
Explore Home Care Options Near You
Find a Financial Professional Near You
Taxes