8 reviews
3.5 out of 5 stars
based on 9 ratings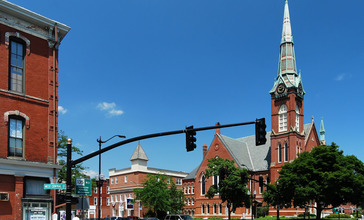 Natick is a town in Middlesex County, Massachusetts, United States. Natick is located near the center of the MetroWest region of Massachusetts, with a population of 32,786 at the 2010 census. Only 17 miles (27 km) west from Boston, Natick is considered part of the Greater Boston area. The center of population of Massachusetts in 2000 was located in Natick. A 2014 census shows Natick's population was 34,230. This means between 2010 and 2014 Natick grew 3.6%, making it one of the fastest growing towns in the Boston area.
Managed by the Age Friendly Foundation
Every weekend they welcome the whole community with community meals and activity
Transportation buses adult day care center
Senior center is sparkling new, there is a limited rotation shuttle bus with handicapped access, and a fair number of semi-affordable restaurants and markets. I would call it 'semi' friendly, b/c many walking trails are not completed or dsiappear (e.g sidewalks end on 27 unexpectedly, forcing to cross busy roads, or even a new "62 and you" condo complex is unreachable for the unfamiliar/without car..a higway triple overpass blocks Worcester Rd ped X!) and bicycle/pedestrian walkways disappear on smaller distances as well to/from downtown and/or Natick Mall area=the major "hubs" for older people to try to commute to within town, afaict.
Senior Living Communities
Explore Home Care Options Near You
Find a Financial Professional Near You
Taxes