11 reviews
3.5 out of 5 stars
based on 20 ratings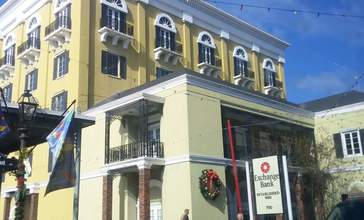 Natchitoches ( NAK-ə-təsh; French: Les Natchitoches) is a small city and the parish seat of Natchitoches Parish, Louisiana, United States. Established in 1714 by Louis Juchereau de St. Denis as part of French Louisiana, the community was named after the indigenous Natchitoches people. The City of Natchitoches was not incorporated until after Louisiana had become a state (1812), on February 5, 1819. It is the oldest permanent settlement in the region. Natchitoches' sister city is Nacogdoches, Texas. It is also the location of Northwestern State University.
Managed by the Age Friendly Foundation
Natchitoches is a very friendly place and very age friendly for the retirement community.
Our town is a retirement area with many different amenities including housing and assistance.
Lots of retirees live here cost of living low
it is considered as a retirement town. many elderly people have return or came to natchitoches after retirement to live.
It's a good retirement place to live
Senior Living Communities
Explore Home Care Options Near You
Find a Financial Professional Near You
Taxes